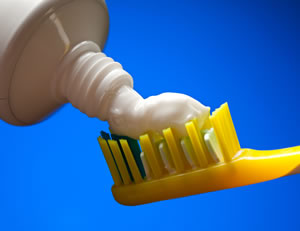 Toothpaste can apparently be used to do several other nifty things, besides keeping our teeth clean. Read on to learn more. Thanks for visiting Personal Endodontics of Troy, MI.
Besides keeping your teeth sparkly, toothpaste offers a wide range of cleaning, cosmetic—even healing abilities around the house. Just be sure to use the white pasty stuff, not gel. And for any of these tips that call for an actual toothbrush, just consider that tool off-limits for the mouth from here on out.
1. Perfume your palms
Cutting onions, cleaning fish, or handling garlic can leave a strong odor on your hands. Wash them with toothpaste to remove the smell.
2. Clean your Jewelry
Use a soft toothbrush with a tiny amount of toothpaste to brush dull metal jewelry, then rinse and polish it to a shine with a soft cloth. Soak seriously grungy metal in a cup of water with dissolved toothpaste. Don't use it to get a pearly white finish on actual pearls—toothpaste damages the surface.
3. Put paste on a damp sponge to wipe crayon off painted walls
4. Defog goggles
The mild abrasive in toothpaste is perfect for removing the crud that causes your sporty eyewear to fog up. As a preventative measure, just lightly rub toothpaste inside a diving mask, motorcycle goggles, or on a hockey helmet face guard. Wipe and rinse the surface clean. (Note: YMMV—toothpaste can remove special coatings like anti-glare treatments.)
Continue reading HERE.