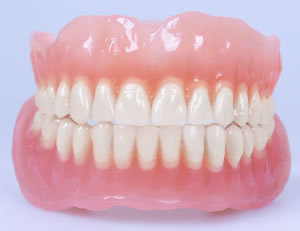 The primary goal of an endodontist is to preserve natural teeth. Sadly, dentures are all too common. Read on to learn more, and thanks for visiting us at Personal Endodontics of Troy, MI.
Dentures? Who, me?
If you've always figured dentures are for other people, you're not alone. In fact, nearly 60% of respondents in a recent Prevention.com survey said they don't expect to need dentures because they take good care of their teeth.
But the truth is, dentures are more prevalent than you might think. Approximately 20 million women age 40 and over (that's 19%!) wear full or partial dentures, reports a 2009 Fixodent Beauty & Aging Survey. And the number of US adults needing dentures is projected to increase from 33.6 million in 1991 to 37.9 million in 2020, according to research published in The Journal of Prosthetic Dentistry.
The good news? You can keep dentures out of your future, say dental experts.
"Tooth loss does not happen overnight," says Frank Tuminelli, DMD, FACP, vice president of the American College of Prosthodontists and director of Graduate Prosthodontics, New York Hospital Queens. "Dentures are not inevitable for the majority of the population–if they practice good home health care and have regular dental checkups."
So how likely are you to keep your teeth? Here are 8 warning signs that dentures may be in your future.
1. You don't visit a dentist every six months
Whether you're putting it off or it seems like overkill, visiting the dentist is crucial. Twice-yearly visits keep gum disease and tooth decay–the chief culprits when it comes to losing teeth–in check. But only 43% of Americans visited a dentist in the last year, according to a 2009 survey by the Office of Disease Prevention and Health Promotion.
"We recommend a semi-annual visit to your dentist because when the problems are small, they're easily corrected," says Leila Jahangiri, associate professor and chair of the department of prosthodontics at New York University College of Dentistry. "Once cavities and periodontal problems advance, teeth may need to be extracted, and once that happens, you could be into the denture scenario."
"Dentures are a last resort," agrees Cynthia Sherwood, DDS, FAGD, an Independence, Kansas-based dentist and a spokesperson for the Academy of General Dentistry (AGD). "Our goal is to keep as many of the patient's own teeth as possible." Your takeaway: Keep those biannual cleanings!
Continue reading HERE.