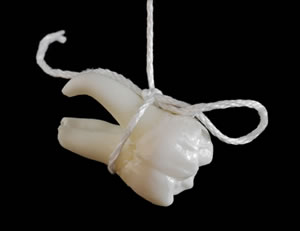 Extractions are no fun, and implants can be quite costly. Though implants are a great option that is available when there is absolutely no hope in saving a tooth, keeping your natural tooth is always best. As time goes on, people are beginning to understand that root canals do not hurt when done correctly. Read on to learn more statistics from a survey done by the American Association of Endodontists earlier this year. Thanks for visiting Personal Endodontics, P.C. of Troy, MI.
More Americans fear losing their teeth than getting the flu or root canals, according to a survey by the American Association of Endodontists (AAE).
Despite an especially bad flu season that has taxed hospital emergency rooms and led to public health emergencies, more survey respondents hoped to avoid losing a permanent tooth (74%) than getting the flu (73%), the AAE noted in a press release. Outdated concerns about endodontic treatment may have been an underlying factor; 70% of respondents said they want to avoid root canals, and 60% were more anxious about root canal treatment than getting an extraction (57%) or receiving dental implants (54%).
During annual Root Canal Awareness Week, March 17-23, the AAE wants to dispel myths surrounding endodontic treatment and is offering several free resources on its website for general dentists:
Continue reading
HERE
.