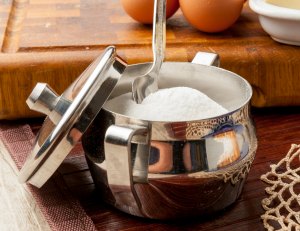 Do you think you may be eating too much sugar? If you count all of the hidden sugars in a lot of the processed foods many of us eat, then you most likely are. Read on to learn how much we should reduce our sugar intake. Thanks for visiting us at Personal Endodontics of Troy, MI. 
To reduce the significant financial and social burdens of caries, free sugars in the diet should make up no more than 3% of total energy intake, according to a new study by British researchers in BMC Public Health (September 16, 2014).
The study findings indicate that current approaches to controlling dental caries are failing to prevent high levels of caries in adults in all countries, according to the researchers. This is related to the current high amount of sugar intake worldwide, and a new and radical policy of progressive sugar reduction is needed, they noted. "It is now even more important to develop a radical prevention policy with a marked reduction in sugar intake since the use of fluoride on its own is insufficient to reduce substantially the burden of caries over the lifetime of individuals," they wrote.
According to World Health Organization (WHO) nutrition guidelines, "free sugars" include "monosaccharides and disaccharides added to foods by the manufacturer, cook, or consumer, and sugars naturally present in honey, syrups, fruit juices, and fruit concentrates."
Caries is the most common chronic disease worldwide, affecting 60% to 90% of schoolchildren and the majority of adults, according to a University College London (UCL) press release. In the U.S., 92% of adults ages 20 to 64 have had caries in at least one of their permanent teeth. The treatment of dental diseases costs 5% to 10% of total health expenditure in industrialized countries.
Sugar consumption should make up only 10% of total energy intake, ideally only 5%, based on WHO guidelines, even with the use of fluoridated water and fluoride toothpaste. That equals about 3 tablespoons (50 grams) of free sugars as the daily maximum, with 2 tablespoons (25 grams) as the target. Research published earlier this year suggests that 5% should be the maximum, with a target of less than 3% (Journal of Dental Research, January 2014, Vol. 93:1, pp. 8-18).
The researchers of the new study examined the relationship between sugar intake and the development and the lifelong burden of caries, to see whether the WHO goal of 10% level is optimum and compatible with low levels of caries. Using public health records from countries worldwide, the researchers compared dental health and diet over time across large populations of adults and children.
They found that the incidence of caries was much higher in adults than children, and they determined that an increase from near-zero sugar to 5% of energy intake doubles the prevalence of caries in children and continues to rise as sugar intake increases.
Continue reading HERE.