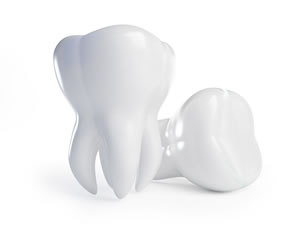 3D printing continues to bring innovation to a variety of industries, and dentistry will be one of them. Thanks for visiting Personal Endodontics of Troy, MI.
The use of 3D printing in dental offices will ultimately cut costs, grow patients and save time. Currently, any time a dental implant or crown or bridge is needed, a dental office orders the material from a dental lab, waits for it to be produced and then waits for it to be shipped back to the dental office.
This is a lengthy process and one that is not cost-effective. Alternatively, if dental offices were to purchase their own 3D printer, or contract a dental lab that uses 3D printers, to print their own material, the production time is cut drastically—making the wait time for their patients significantly less—and one would think the cost over time, as well.
One orthopedic surgeon found that using CT scans and 3D printing to develop 3D models could be done at a tenth of the cost of the traditional methods—sending out the order to a dental lab to create and ship the products back to you.
Of course, training would need to be a part of the initial costs so you have employees in-house who know how to use the machine, but there are several software companies out there today that have simplified this process for all parties involved.
To take you through the process if you are unfamiliar with this technology: A picture of the teeth is taken and uploaded to whatever software program a dental office has. Once the model has been uploaded to the computer, the dentist or dental hygienist can access the program and adjust/alter the model however they need to. They would then send the design on to the printer or dental lab for printing. And instead of waiting two weeks or so for the product to be made, it's only a matter of hours before it is ready.
Continue reading HERE.