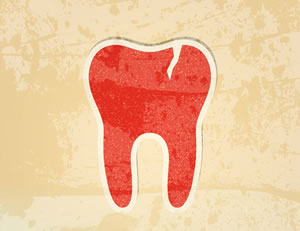 Teeth affected by a traumatic injury can often be saved, and newly revised guidelines from the American Association of Endodontists can help dental professionals quickly determine the best course of action to treat traumatic dental injuries. The Recommended Guidelines of the AAE for the Treatment of Traumatic Dental Injuries features treatment protocols for a variety of traumatic dental injuries including fracture, luxation, subluxation, concussion and avulsion. The Guidelines include diagnosis, treatment, patient instruction and follow-up procedures.
Initially developed by the AAE in 2004, the revised Guidelines are based on the International Association of Dental Trauma Guidelines for the Management of Traumatic Dental Injuries to ensure consistency in addressing acute phase treatment while focusing on post-traumatic endodontic care. "The revised AAE Guidelines provide important support for dental and medical professionals who encounter dental trauma," said Dr. Linda G. Levin, chair of the AAE special committee to revise the trauma guidelines. "They also provide a foundation for instructions for lay people who often provide 'first encounter' emergency care for the dental trauma patient."
Notable changes in the revised Guidelines include:
Recommendations for utilization of 3-D imaging for the detection and monitoring of dental injuries;
Revised timelines for the treatment or monitoring of various injuries; and
The utilization of the latest materials for vital pulp therapy in the trauma patient.
Continue reading
HERE
.
Thanks for visiting us at Personal Endodontics, P.C. of Troy, MI.