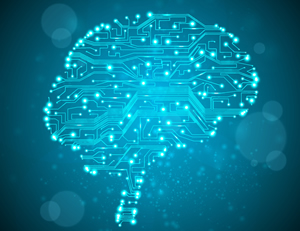 The largest generation in our country has now become the oldest generation, and Alzheimer's cases are set to triple over the coming decades. To be at the least risk of succumbing to Alzheimer's (and other diseases) is to live the healthiest life possible. This includes taking care of our oral health. Read on to learn more, and thanks for visiting us at Personal Endodontics of Troy, MI. 
People with poor oral hygiene or gum disease may be at a greater risk of developing Alzheimer's disease, a new study led by The University of Central Lancashire (UCLan) School of Medicine and Dentistry suggests.
The research, which has received international collaboration, and led by Professor Stjohn Crean and Dr Sim Singhrao from UCLan, examined brain samples donated by ten patients without dementia and ten patients suffering from dementia. The research demonstrated the presence of products from Porphyromonas gingivalis in brains from patients suffering from dementia. This bacterium is commonly associated with chronic periodontal (gum) disease. These bacteria enter the bloodstream through daily activities such as eating, chewing, tooth brushing but especially following invasive dental treatment, and from there, potentially enter the brain on a regular basis. The researchers propose that every time they reach the brain, the bacteria may trigger immune system responses by already primed brains cells, causing them to release more chemicals that kill neurons. This could be one mechanism that leads to changes in the brain, which is typical of Alzheimer's disease, and could be responsible for causing symptoms such as confusion and deteriorating memory.
The research benefited from donated brain samples, provided by Brains for Dementia Research, a brain donation scheme supported by Alzheimer's Research UK and Alzheimer's Society. Finding P. gingivalis in the brains from dementia sufferers compared to those without dementia is significant as its presence in Alzheimer's diseased brains has not been documented previously and at the same time adds to a growing body of evidence that suggests an association between poor oral health and dementia.
These published research findings from human brain specimens are further supported by recent (as yet unpublished) research from the same group, on periodontal disease, using animal models, which has been carried out in collaboration with the University of Florida. This animal work has confirmed that P. gingivalis in the mouth finds its way to the brain once the periodontal disease becomes established.
Professor Stjohn Crean, Dean of School of Medicine & Dentistry said:
"Whereas previous studies have indicated a link between dementia and other bacteria and viruses such as the Herpes simplex virus type I, this new research indicates a possible association between gum disease and individuals who may be susceptible to developing Alzheimer's disease, if exposed to the appropriate trigger! Research currently underway at UCLan is playing an active role in exploring this link, but it remains to be proven whether poor dental hygiene can lead to dementia in healthy people, which obviously could have significant implications for the population as a whole. It is also likely that these bacteria could make the existing disease condition worse."
Continue reading HERE.