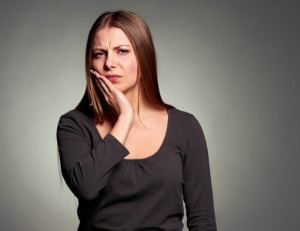 Do you suffer from chronic sinus problems? Maybe the dentist can help! Read more below and thank you for visiting Personal Endodontics of Troy, MI!
Is This Tooth Bothering My Sinuses?For years patients with chronic sinus issues have asked this question at the dental office.Unfortunately, there has been a communications gap between diagnostic medicine and dentistry in this overlapping area of practice. Endodontists are experts diagnosing pulpal disease, but not trained in diagnosis of sinusitis. Most otolarygologists (ENT) physicians, and especially rhinologists, are experts in sinus diagnosis, but not trained in evaluating dental and pulpal infection, which may be a source of infection for the sinuses. Most sinus CTs are not including the teeth and rarely are medical radiologists evaluating the teeth in their reads.
In cooperation with Dr. Tim Haegen of the Arizona Sinus Center, a division of Valley ENT, we have been able to help patients with chronic sinus issues. Many of these patients have bounced from ENT to ENT looking for answers, some have had continuous courses of antibiotics and some have had sinus surgery, only to continue to have chronic sinus issues. With some interdisciplinary education between endodontics and otolaryngology, familiarization with each other's diagnostics and terminology and the use of medical and dental CT imaging, we are working together to diagnose and treat the often time overlooked odontogenic sources of sinusitis. The use of 3D imaging between disciplines has helped to bridge the gap of communication between medical and dental specialists trying to help patients with sinusitis and dental infections.
Continue reading original content HERE: